Ms Helen has been an HISD crossing guard for the past 17 years. It happens that May 17th was her 79th birthday. Alan Krathaus & Fiona McGettigan were amongst the neighbors that staged a birthday celebration marking the occasion.
The celebration included lights, decor, and music, along with juice, snacks and fresh coffee for those who passed by her normal location on the southwest corner of Bayland and Beauchamp.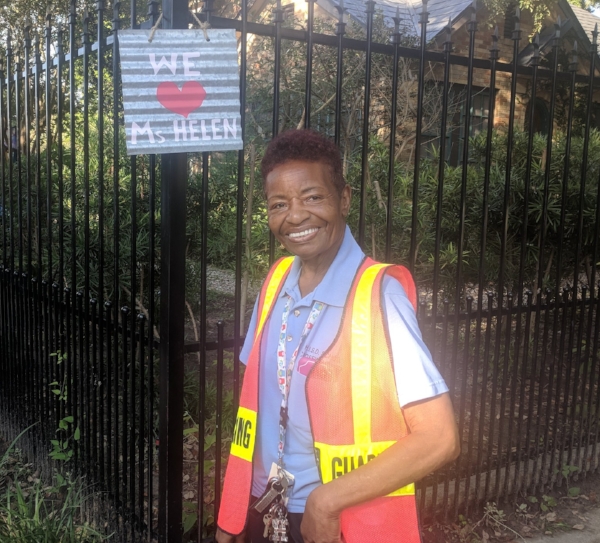 I encountered the festivities while out walking Julio & Gwen. By then many of the kids had proceeded to school, so the crowd had thinned. Ms Helen was genuinely touched the by the expression of caring by the neighbors.