The Friends of Woodland Park are proud to announce that Dylan Conner's remarkable sculpture, Firefly Field, has been fully installed in Woodland Park.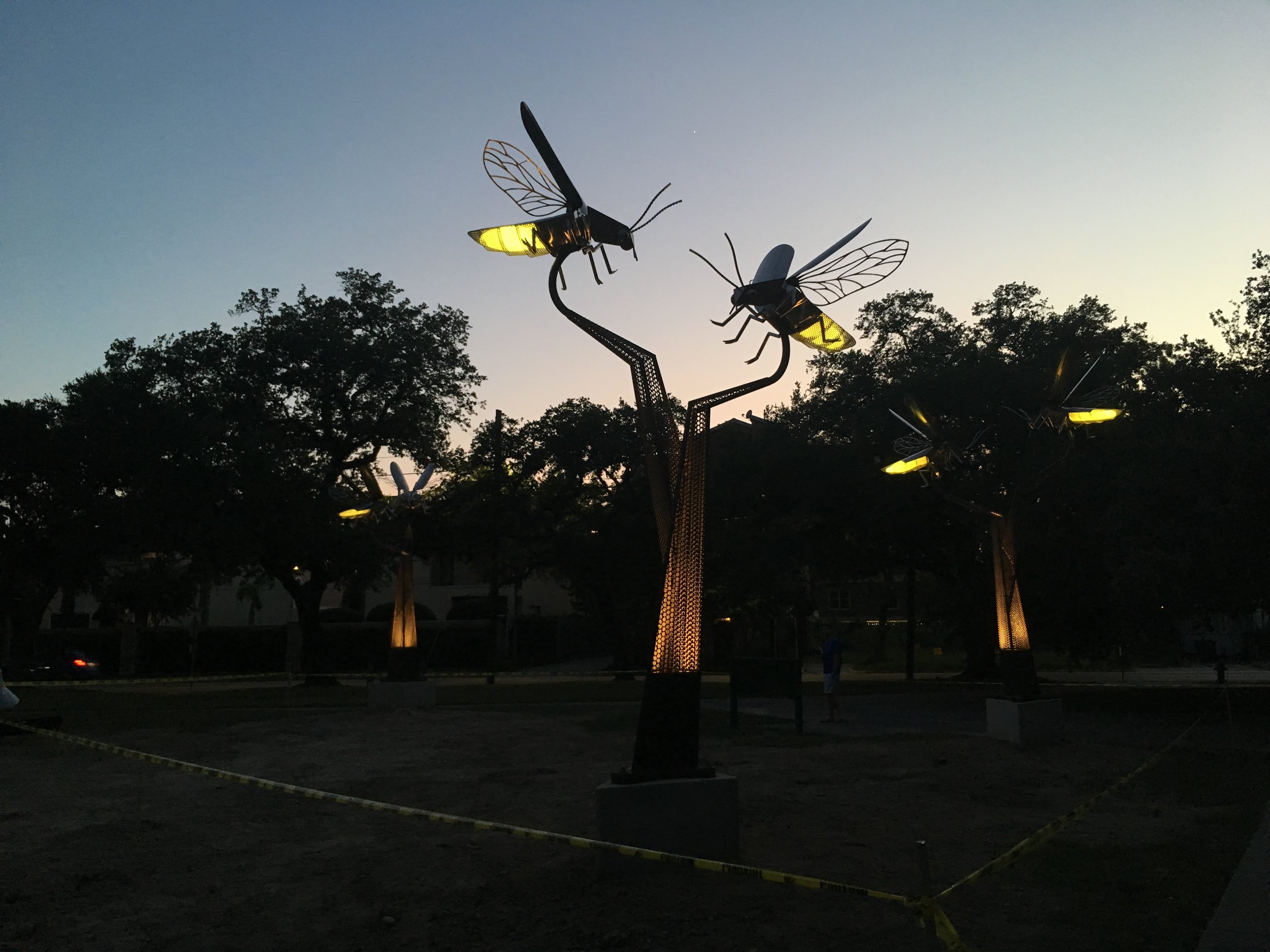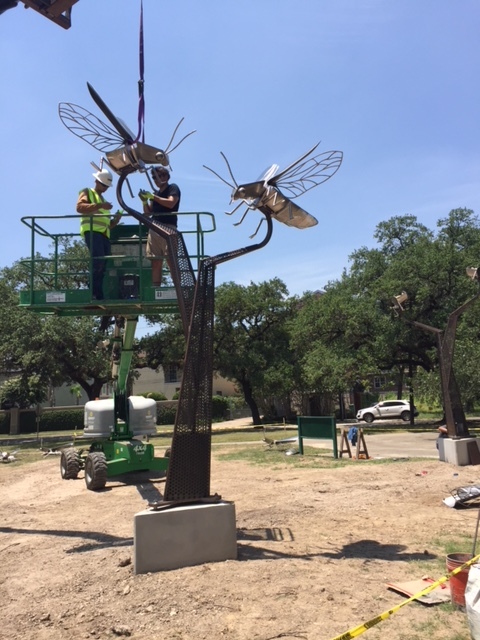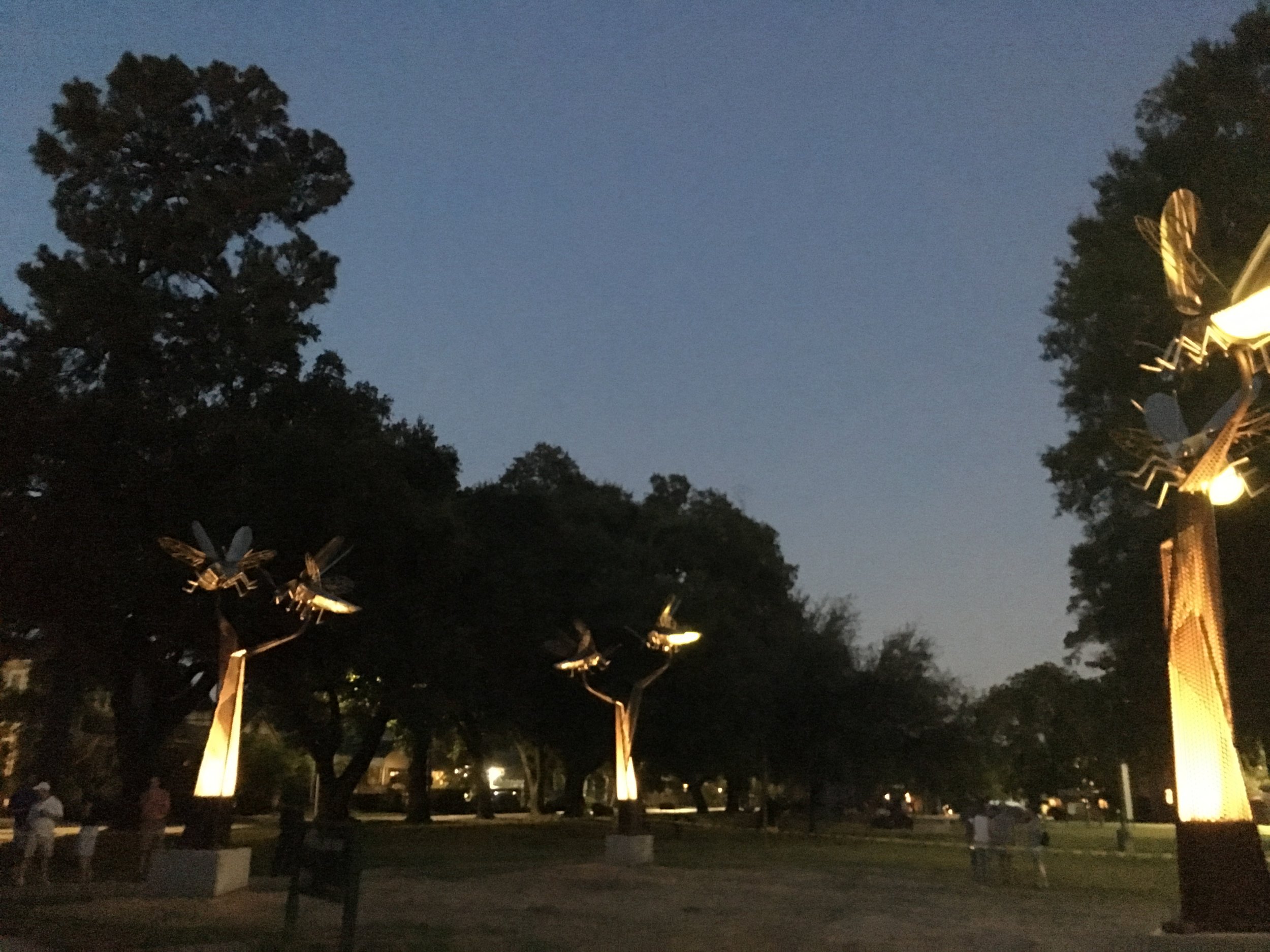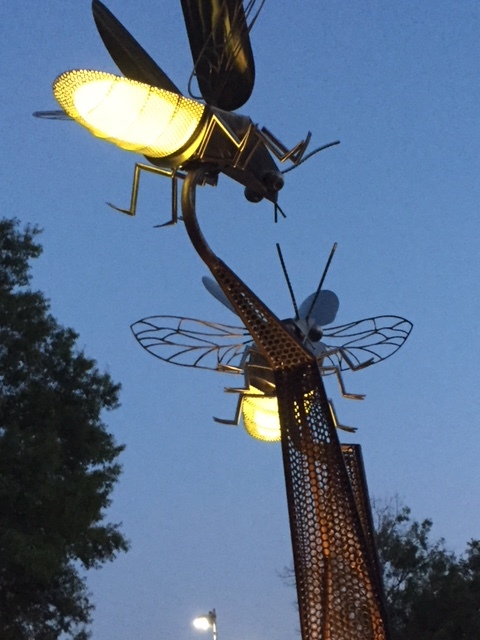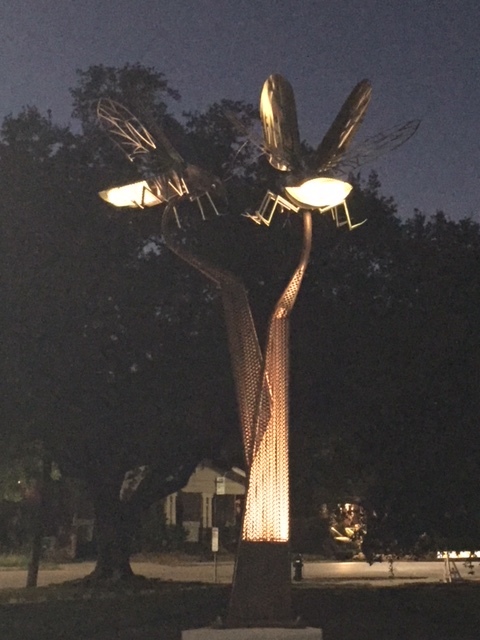 Friday, July 27th was a banner day for FWP and the park as everything came together when Dylan's colleagues and a crew of experienced metal sculptors worked all day to install his inspirational sculpture. Lighting was completed as well so by evening the park was transformed into a native spectacle.
Since Friday, FWP has been approached by a significant number of neighbors plus park and art lovers wishing to donate to the project and to have their families' contribution forever memorialized on the donor plaque to be installed soon. We have therefore decided to re-open the fund raising to allow those who would still like to contribute to this park improvement to do so. Details will be posted on our website, www.friendsofwoodlandpark.org. This opportunity will likely only be available for the next 30 days or so, so please be sure to act soon if you are interested.
Our next phase of this project will be the initial creation of the landscape garden which has been designed by our friends and neighbors at SWA. The bed with flagstone edging, a premium garden soil mix, and mulch will be built in the next few weeks, and then in early fall when the weather is cooler we will plant various native grass species.
For those who would like to be a part of this addition to the park and contribute their time, perhaps in addition to their financial donation, we certainly need volunteers to help with the installation of the landscape. Please check our website for future details or look for updates posted on NextDoor.
Our tremendous artist, Dylan Conner, is a third generation Woodland Heights resident, a graduate of HSPVA, and a scholarship winning graduate student currently enrolled in U of H. He has contributed public art in the Houston Heights Boulevard Art exhibit and been involved in the installation of huge and noteworthy sculptures in the area. He is a truly remarkable talent and an extremely loyal Woodland Heights resident. We thank all of you who have supported our local artist.
We hope to see you at the park.