This Yard of the Month is special because, by the time you read this, the very thing that makes this yard so extraordinary may be gone. It's also special because to really appreciate this yard you will look up, and take your time in the shade to appreciate the century oak's quiet life, and now its death. The limbs reach far toward its nearly-as-old home, which it has guarded until now, and to me they look like wind, if you could see wind. To Telia Weisman, the tree wraps itself in a hug. Across the street, the mighty oaks reach out everywhere, locking arms in solidarity with their neighbors.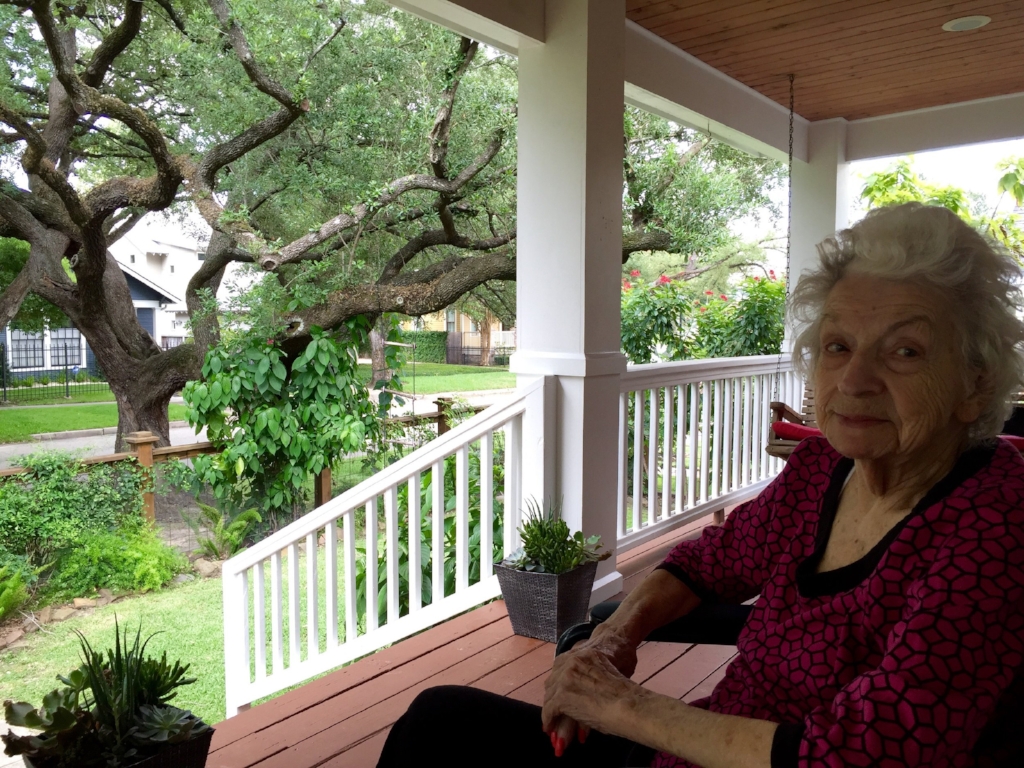 Telia and her husband, Mark Guzman, have tended to the tree for three years, but now after consultation with arborists, it's determined that the tree is dying inside, causing a danger to those around them as it drops its limbs. The City has marked it for removal as they search for some way to save it. Arborists have now warned that neighbors should take caution around it, and yellow tape moves admirers away.

As sad as this is for Telia and Mark, I think many in our community will miss its awesomeness, even if we did occasionally bump into its great limb that swoops over the sidewalk. Maybe as we dodged that limb we looked up and took it all in. It was there when soldiers returned from wars abroad, when all kids walked or rode their bikes to school, before freeways buzzed, and when everything was quieter and cooler. Time stands still on this corner. I hope others will have time to walk around Norhill and E 7th and enjoy the peace of the oaks all around here, find some acorns, and plant a tree. They can't be taken for granted in the Woodland Heights.
- Stephanie Riceman, VP-Beautification